Fire and Thunder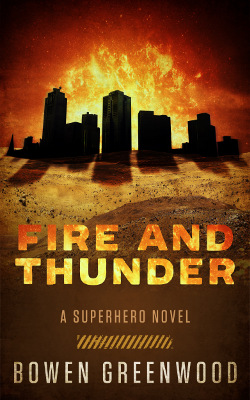 A terrifying vision of a city in flames drives a young team of heroes to choices they never imagined. Each has a power exactly like the stories of miracles from the Bible, but none of them knows how it happened or why. As they learn how to live with these gifts, their choices will drive some apart, and bring others together. United, they'll fight to save millions of lives as they discover what it takes to do right, the cost of doing wrong, and what it really means to be heroes. Sequel to the Amazon bestselling Christian fantasy novel Sons of Thunder, Fire and Thunder reunites the reader with Connor Merritt, Anna Wales, and other familiar characters while introducing new friends, new powers, and a nightmarish new threat.
Read it Now!
---
The Prophet Conspiracy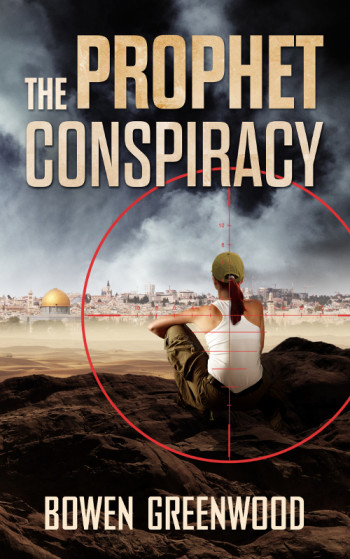 Buried beneath the streets in the holy city of Jerusalem, American tourist Siobhan McLane discovers an ancient inscription hidden for a thousand years. But the past will not give up its secrets easily. Before translation can even begin, terrorists want her dead and she finds herself framed for murder. With a disgraced former government agent as her only ally, Siobhan will have to confront her own past and discover the truth about the history of the Middle East. Peace in the most volatile region on earth hinges on a thousand-year-old lie, but she'll need all her knowledge and all her courage to survive and warn the world.
---
Born with Secrets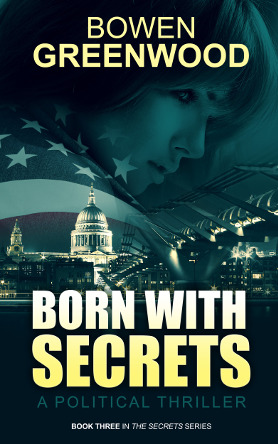 Locked in federal prison, convicted professional thief Alyssa Chambers longs to forget her father's betrayal and start a new, cleaner life. She's reading the Bible, going to chapel, and being a model prisoner. But when a mysterious woman disappears from the prison, the government offers Alyssa a deal she can't refuse: freedom, in exchange for one last job. Now Alyssa must find the escapee before a shadowy conspiracy of spies and politicians can use her secret to shock the world. With her new life hanging by a thread, Alyssa must learn who to believe, how to trust, and what it really means to be born with secrets.
---
Life of Secrets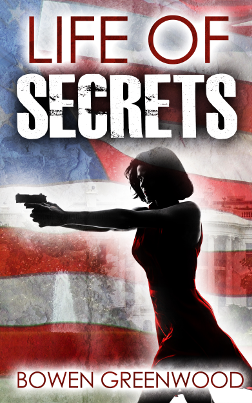 Alyssa Chambers is rich and privileged by birth, but a criminal by choice. She steals secrets from the powerful and influential, and sells them to whoever pays – and they pay very well. But when someone assassinates a Presidential candidate in an office Alyssa just robbed, she's framed for the murder and her whole life goes up in smoke. Now she's running for her life, hunted and alone. The last man she can trust is the one she can't stop betraying; a man busy struggling with a religious conversion when she needs him to focus on the here and now. To survive, clear her name, and uncover the assassin, Alyssa will learn about trust and faith, while facing the truth about her past, the truth about her family, and the truth about her Life of Secrets.
---
Death of Secrets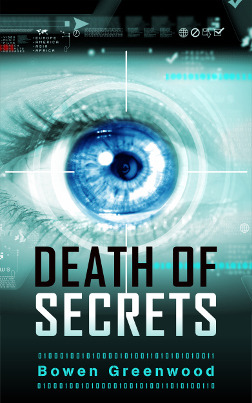 Kathy Kelver nearly trips over a murder victim on her way back to her dorm room late one night. In his last words, the dying man gives her stolen data about a secret project that could blow the lid off a shocking conspiracy. From the halls of Congress to the National Security Agency and beyond, Kathy must run for her life from shadowy forces who want her dead, while trying to build a relationship and hang on to her faith. The secret she's carrying could end the right to privacy forever, if she doesn't survive to warn the world.
Now available in audiobook! Click here to get it at Amazon, Apple iTunes, or Audible!
---
Sons of Thunder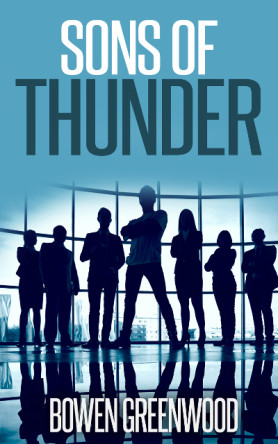 Connor Merritt risks his life to save the cashier in a convenience store robbery. He's shot three times in the torso and once in the head. He walks away without a scratch on him. Anna Wales is held captive in a government cell with no windows, one locked door, and zero way out. The next morning she's gone without a trace. Together, the two of them will learn that God is doing something new in our time. A new age of miraculous gifts is breaking out in the world. Now a team of young people will have to learn how to use their God-given Gifts for the good of all, while an evil counterfeit arises to oppose them. Their friends and family choose sides, their commitment will be tested, and they will learn what it really means to serve God. In a classic battle of good against evil, a new kind of hero will rise to take up a mantle and a name dating back to the time of Jesus: the Sons of Thunder.