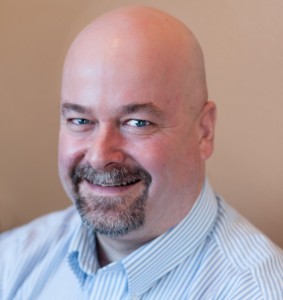 My name is Bowen Greenwood. I love to write. My first novel, Death of Secrets, became a #1 bestselling political thriller on Amazon.com. The sequels, Life of Secrets and Born with Secrets, are both available now, as is a boxed set of all of them. My newest novel came out in June. It's called Fire and Thunder. It's a Christian fantasy novel about heroes whose powers come from God. Those are the two genres in which I usually write: thrillers and fantasy.
One of the things I hope to achieve as a writer is to provide an alternative to the heavily sexual and profane entertainment culture that pervades America today. There's no reason action heroes have to drop the F bomb every other line; no reason heroines have to fight in their underwear. So, when I began to feel like my writing was off to a healthy start, I started looking for more ways I could advance that cause. Thus, cleanthrillers.com.  I want to help readers who want a less-obscene reading experience find the authors who provide that, and vice versa.
I love Jesus. Not like a hobby, not like a religion, not like a study. Like a friend, like my father, like my brother. He's a person, he's alive, he's here right now. Don't study Jesus as a historical story. Know him as a guy who loves you right now.
Nevertheless, I wouldn't call the book reviews here explicitly Christian. I review books both Christian and not, with an eye toward the language and sexuality. It's not about a religion; it's about entertainment.
My hobbies: martial arts, marksmanship, motorcycles, and outdoor activities like backpacking, hunting, camping and sometimes fishing.
I like video games. I like Star Wars. I like gadgets. 
I've been a political staffer and a reporter, I've lived in Washington D.C., I lurked around the edges of Presidential campaigns, I helped manage campaigns for U.S. Senate and House. Today, in my day job, I still work as a consultant for political campaigns and organizations.